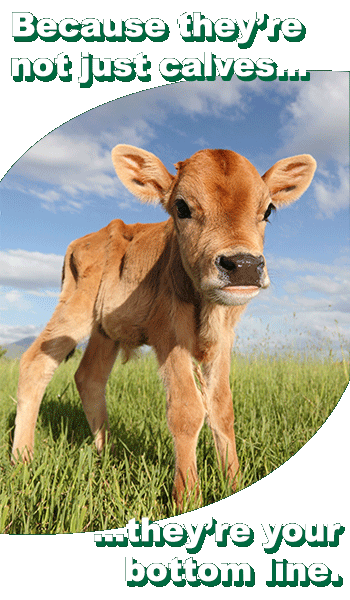 Start 'em Right
Milk Replacer

Milk Replacer
Utilizes the latest nutritional technologies to get calves off to a fast, healthy start. Dairy beef
calves can be highly stressed, thus more susceptible to disease challenges. Specifically designed
for calves requiring greater management and care while at the same time provides an economical advantage in comparison with other formulations.
Milk Replacer vs Discard Milk
Feeding a high quality milk replacer will generate much better results than feeding whole/discard milk. Getting your future "cash cows" off to a good start is critical.
Milk replacers are fortified with vitamins to enhance the utilization of nutrients. They are formulated to exact standards, creating a consistent product. They are also sterile and free of bacteria. Discard milk that is mastitic is high in sodium and low in lactose, making it a poor food product. Waste milk is higher in fat than protein, which is the opposite of high quality milk replacers. Thus, optimal growth is best achieved by feeding milk replacers instead of discard milk.