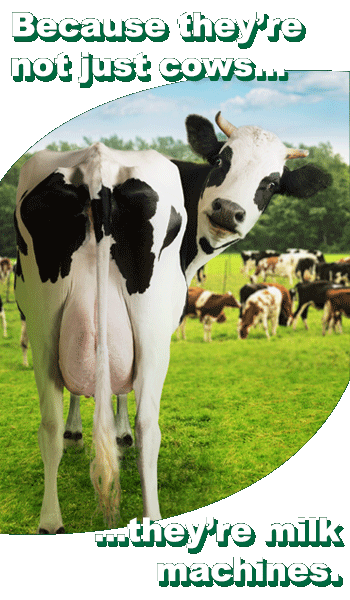 Quality sets us apart,
every day.
Micro Ingredient Reconciliation
At Hartville Feed, we reconcile the usage of every micro-ingredient every day to ensure that we put in the exact amount required in every mix.
Aflatoxin Testing
Aflatoxin is bad news to a dairy farmer. Every load of Corn and every load of Dried Distillers Grains with Soluble's (DDGS) is tested by our trained quality control professionals to ensure that they are aflatoxin free. The testing procedures involve more than just running a quick "blacklight" test. Every load is tested with a chemical test kit. This takes time and money, but it is the only proven way to ensure that the feed you are getting is aflatoxin free every time.
Sample Retention
Every load of bulk ingredients that is received into our mill is sampled. In addition, every load of feed that is mixed is sampled. Every sample is retained for 6 months, in case we need to go back and send a sample to the lab for analysis.
Mill Tours
Not every feedmill is the same. We encourage you to come and visit our mill as well as those of our competitors. Judge for yourself how Hartville Feed's Quality Control Program stacks up.
Experience makes the difference.
You need to get the most out of your milk cows. Therefore, you need to have continuous access to someone that has the training and experience with dairy cows.
At Hartville Feed, we have one of the best nutritionists in the area. Tony Wright holds a Masters degree in Ruminant Nutrition from the Mississippi State University, and has over 30 years of nutrition expertise.
What sets Tony apart from other Nutritionists is his experience. Not only has Tony read the textbooks and all the latest articles, but more importantly he understands that the cow hasn't. The science can tell us a lot, but the cow will ultimately tell us what we need to know. It is important to have a nutritionist that understands the cow.
Tony understands dairy cows, and he knows how to get milk out of them. He is also not just one of these "office guys". He is in the field every day working with customers like you, looking at cows, manure, hay, silage, balage and feed.
CUSTOM MIXES
3 Easy Steps
When you pay as much for feed as you do, shouldn't you get exactly what you need? We think so. That's why over 90% of the feed that we manufacture is custom mixed. Whether you're feeding 10 cows, or 3,000 cows, our approach is the same:
Step 1:
Our nutritionist visits your farm, looks at the cows, reviews your milk production, examines your current feed, pasture and forages, and makes preliminary recommendations.
Step 2:
We bring you a short load of feed (approx 3-5 days worth) and then follow up once the cows have had a chance to adjust to the feed. During this visit, we obtain samples of your hay, pasture, baleage, silage, and send them off to a certified lab for analysis at no cost to you. This takes about a week and provides us the information necessary to optimize a feeding program for you.
Step 3
Revisit production records, review Butterfat, Protein, SCC, and make feed adjustments as necessary.
Hartville Feed Base Mixes
We have built our business on custom mixing feeds to meet your specific needs. We do however, have a number of standard feeds to meet pretty much any need.
To increase overall energy in the feed we can add liquid animal tallow.
To increase energy in the feed, and the butterfat percentage in the milk, we can add either Whole Fuzzy Cottonseed, or EZ-Flow Cottonseed (which eases the flow through any parlor feeding system)
To improve hoof hardness /integrity, we can add Biotin and Organic Zinc.
To increase forage digestion and dry matter intake resulting in increased milk production we can add Yeast.
To help maintain a strong immune system and reduce somatic cell count we can add Selenium.
ECO-DAIRY 16
This is a loose commodity grain ration designed to generate a high milk yield while keeping feed costs down.
Rich-Mix 16
This is a pellet and grain ration ideally suited to parlor feeding systems due to the ability to maximizing grain intake, and minimize fines.
| | |
| --- | --- |
| Crude Protein, min | 16.0% |
| Crude Fat, min | 3.0% |
| Crude Fiber, max | 7.5% |
| Calcium, min | 0.85% |
| Calcium, max | 1.35% |
| Phosphourous, min | 0.3% |
| Salt, min | 0.5% |
| Salt, max | 1.0% |
| Vitamin A, min | 5,000 iu/lb |
Pasturemax Dairy Feeds
Dry Cow Mineral
Fortified with high amounts of Vitamin E & Organic Selenium to aid in improving function during the pre-calving period.
*Please click on the Pasturemax link, or visit www.pasturemax.com to see our full line of minerals available.