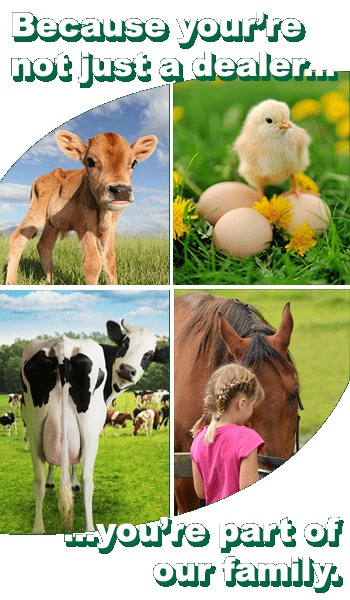 Market Leading Prices & Quality
We understand that you need to make money to succeed. We have developed a product line that allows you to make money on all products while still being priced cheaper than the competition.
We also understand that cheaper isn't always better. That's why we never compromise on performance and quality. Even our cheapest product is widely recognized as a product "that's not real pretty, but it really puts the weight on".
Finally, at Hartville Feed we have one of the most comprehensive quality control programs of any feed mill in southern-Missouri resulting in customers that keep coming back.
Regular Delivery Schedule
A regular delivery schedule may not sound like much, but it is when you run out of an item or need a specialty item for one of your customers.
For example, when one of your customers comes in and asks for a left handed widget, you can tell them you can have it there within a week. On average, you are only 3.5 days away from your next delivery. This allows you to keep your inventory low and fresh while providing excellent customer service with quick turnaround times.
Also consider the cost for a moment. With a set freight cost per ton you know exactly what your cost is going to be. No drop fee, no minimum freight cost, just an affordable set freight cost per ton.